For those who love The Sea.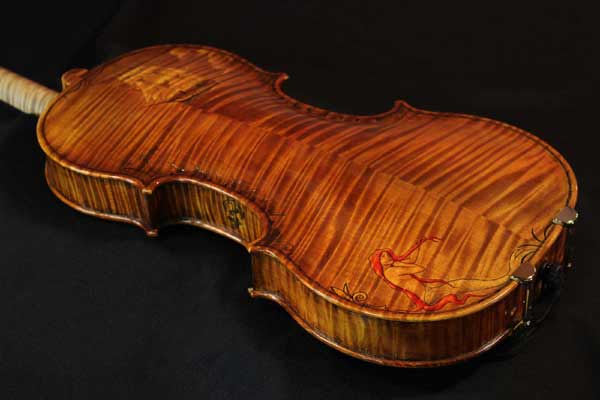 This Master Violin by Kevin Lee Luthier is the first in over 300 years to feature all of the most coveted embellishments including: inlay, embossing, and especially transparent paintings within the wood. It portrays a mermaid combing her hair and a "Tall" ship emerging from a storm. Boat anchors adorn each c-bout, flowers are engraved along each side of its belly and it is embellished with a "Florentine" scroll and sound openings. The fittings are all highly engraved/carved in solid ebony.
Truly a sight to behold, a great personal pleasure.
Note: A Master Instrument will completely change colors and character depending upon the light shining upon it. When a light is moved across the back of this instrument, the sails of the ship move as if billowing in the wind. (video coming ...)