Violin: Florentine and the "Wilted Flower"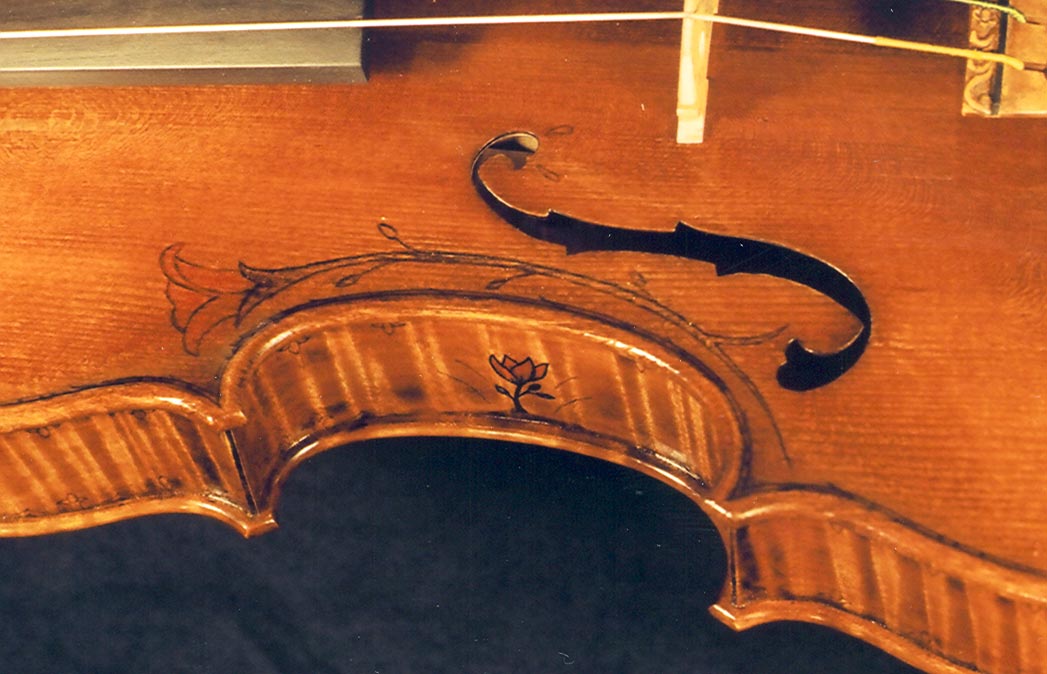 Special Note(s) for this photograph: Though it takes 3 to 4 times the amount of effort to carve, some believe that the "Florentine" sound opening is the best sounding of all. A true marvel of elegance and strength.
Every true musician or collector has their dream, this one is highly embellished and depicts "The Legend of the Clay Angel and the Wilted Flower." A story of rebirth and dreams.
Two Trees. A romantic fantasy of music and master violins including many of the best legends of Niccolo Paganini.
THE CLAY ANGEL AND THE WILTED FLOWER RETURN TO MASTER VIOLINS RETURN TO HOME PAGE
Copyright Lee Instruments 2005