Master Violin Case / Layout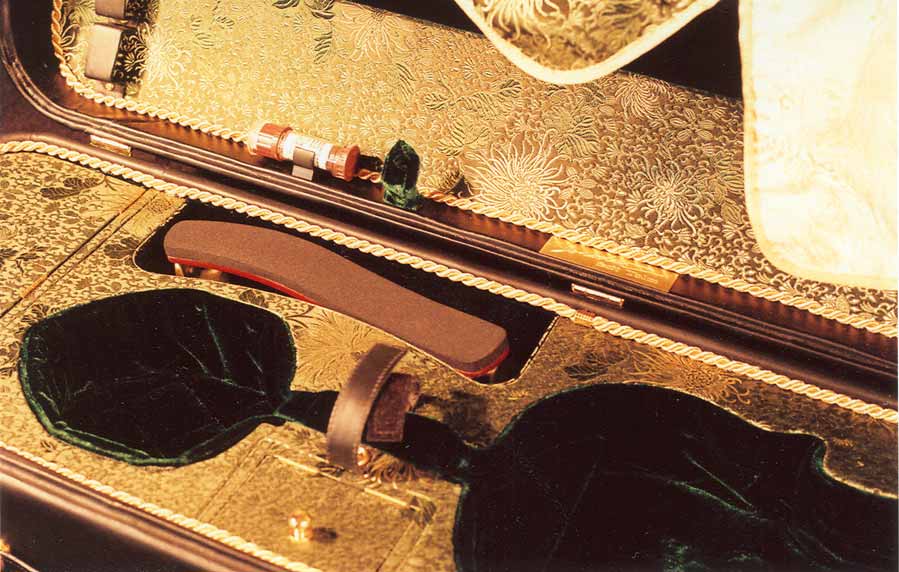 Because each master violin case is made by hand, almost any interior layout is possible.
Notice the fully mortised hinges and shoulder rest pocket. (All pockets and accessory compartments have "automatic" hold-downs located in the lid.) The closer you look at quality, the better it looks.
ORDER TWO TREES RETURN TO HOME PAGE
Copyright 2005 Kevin Lee Luthier