Paganini's Violin "The Cannon"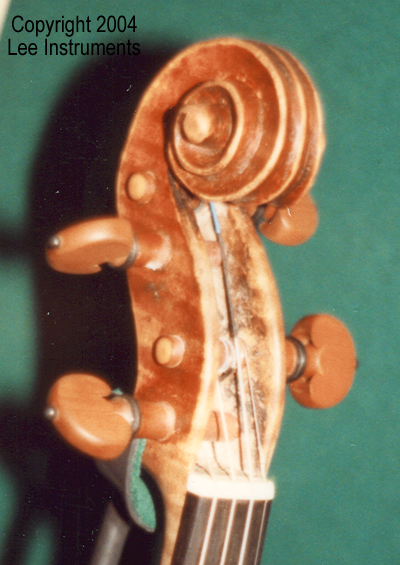 Special Note(s) for this photograph: Though some still argue, it is generally accepted among the connoisseurs who have extensively studied his instruments, that Joseph was not the only one who carved the scrolls for his violins. I believe the "masculine" scroll on "Paganini's Cannon" was the first ever carved by Katarina Guarneri (his wife).
Two Trees. A romantic fantasy of music and master violins including many of the best legends of Niccolo Paganini.
ORDER TWO TREES RETURN TO HOME PAGE
Copyright 2006 Kevin Lee Luthier