Paganini's Violin "The Cannon"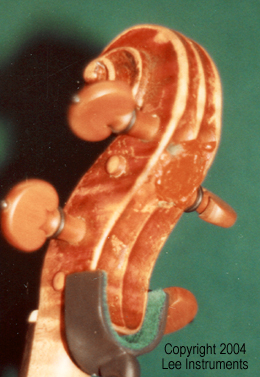 Special Note(s) for this photograph: It's said that Paganini had perfect pitch and could perfectly tune his violin by just lightly touching the strings with his fingers and adjusting the pegs as he walked on stage.
Two Trees. A romantic fantasy of music and master violins including many of the best legends of Niccolo Paganini.
ORDER TWO TREES RETURN TO HOME PAGE
Copyright 2006 Kevin Lee Luthier