Paganini's Violin "The Cannon"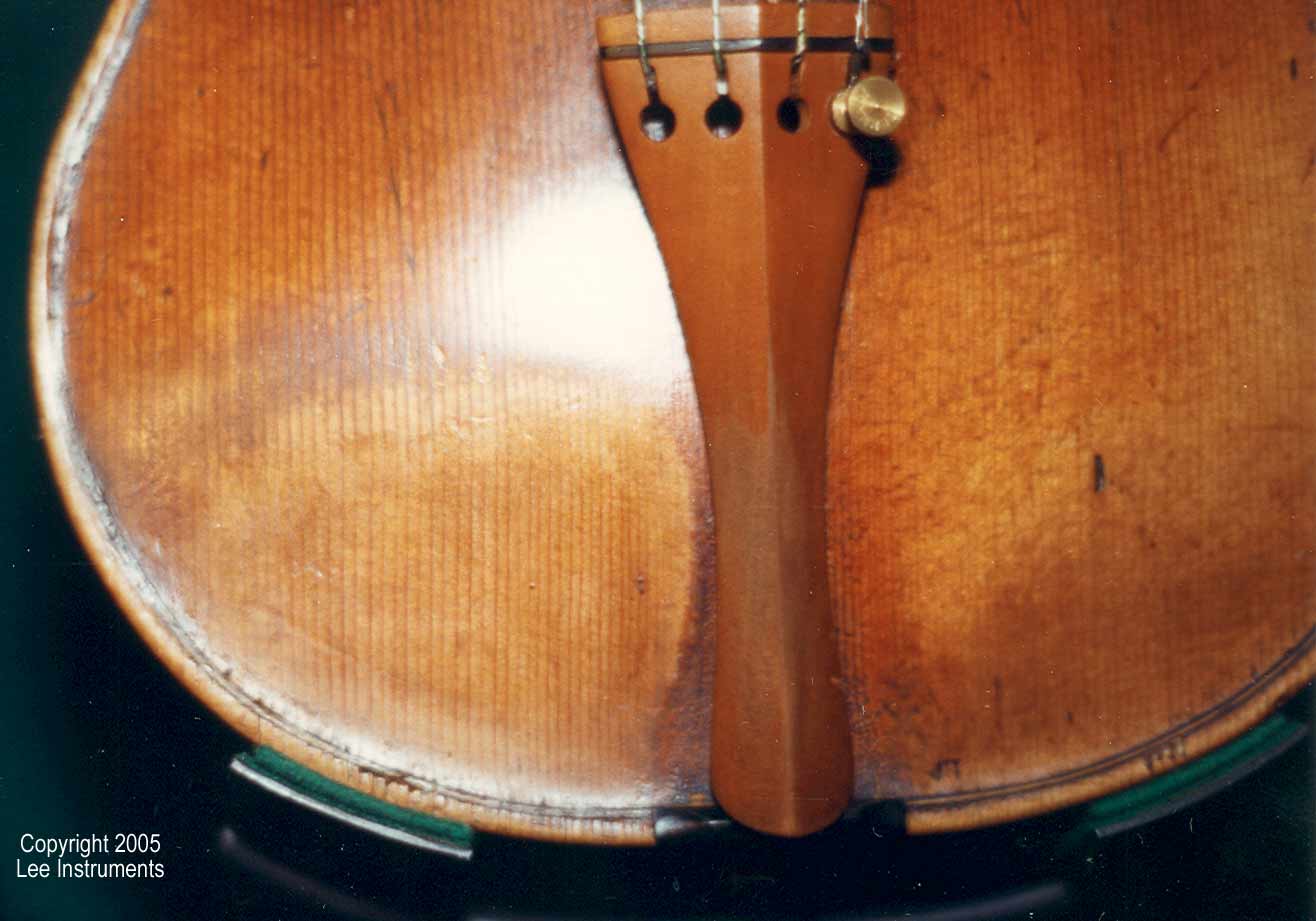 Special Note(s) for this photograph: A close up of the "worm damage" referred to so many times. Also notice that the grain of the spruce does "not" match from side to side.
Two Trees. A romantic fantasy of music and master violins including many of the best legends of Niccolo Paganini.
ORDER TWO TREES RETURN TO HOME PAGE
Copyright 2006 Kevin Lee Luthier