Paganini's Violin "The Cannon"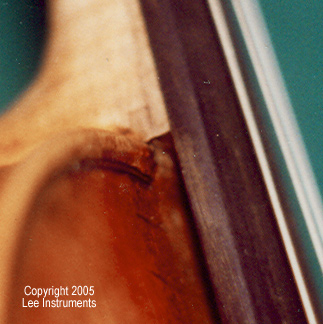 Special Note(s) for this photograph: Notice the wedge between the fingerboard and neck, the purfling stopping short, yet also a seam where modern instrument necks are mortised.
Two Trees. A romantic fantasy of music and master violins including many of the best legends of Niccolo Paganini.
ORDER TWO TREES RETURN TO HOME PAGE
Copyright 2006 Kevin Lee Luthier